John serves as the Head of School as well as on our Board of Directors.
256-269-8000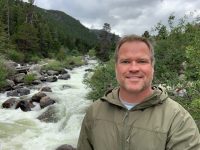 David Carlee grew up in Anniston, AL and earned his bachelor's degrees in Biology and Marine Science from the University of Alabama.  During his many years of experience working with public and private entities, he has enjoyed professional diversity in the areas of marine science, wetland ecosystems and environmental planning.  David is an avid outdoorsman and has spent the majority of his career studying the limitless aquatic diversity from freshwater ecosystems including rivers and lakes to pelagic species in the open ocean.
After living in the Florida panhandle for 15 years, David, his wife Georgia and their daughter Caroline relocated north to Alexander City, AL in 2014.  Having served as the President for numerous Home Owner's Associations and responsible for running several small businesses, the opportunity to be a representative of the School Board was a welcoming endeavor and of particular interest since Caroline attends school at Veritas Lake Martin.  David and his family acknowledge a strong belief in Christian values and the impact it has on every aspect of living a purposeful life.   They recognize the significance that a strong Christian foundation, combined with a challenging education platform, has on the overall character development of their own child and those who surround her.  David and his family are members at Flint Hill United Methodist Church in Alexander City.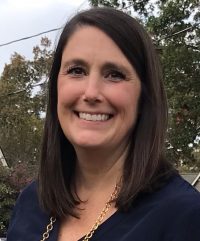 Jill is from Houston, Texas, where she grew up, and her family still currently lives.  She graduated from Louisiana State University with her Bachelors in Business Management and Masters in Business Administration, and then went to nursing school at Our Lady of the Lake College in New Orleans, Louisiana.  She has spent most of her professional career as a Registered Nurse.  For several years, she was a travel nurse, enjoying the opportunity to travel to several states with her job.  In 2012, she and her husband Will, decided to move to Alexander City where he was born and raised.  They decided to move here for Will to join his family business and to raise their young family in a smaller town.  They have 3 children: Aubrie 10 years old, Brooklyn 7 years old, and Christian 5 months old.  Their children have attended private school in Alexander City since kindergarten.  It has always been a priority to them for their kids to obtain a strong education within a Christian setting.  Jill is committed to investing her time on the board to grow and strengthen Veritas Lake Martin as it is best suited to serve our Lord.  Jill and her family attend Church of the Highlands in Auburn.
Education Background:
Officer Advanced School, U. S. Army
Associate of Science, Faulkner State University, Montgomery
Commander School., U. S. Army
Quartermaster School, U. S. Army
Officer Basic Course, U.S. Army
Officer Candidate School, U.S. Army
Pattern Maker Apprenticeship, Robinson Foundry
Machinist Apprenticeship, Russell Corporation
Sheet Metal Apprenticeship, Dixie Craft Corp.
H.S. Diploma
Short Autobiography:
Retired Machinist, Pattern Maker, Tool & Die Maker (45 Years)
Retired Army National Guard Officer, Major 04 (23 Years)
Retired President of the Coosa Action Network (C.A.N.) (30 Years)
501 (3) (C) Organization for Coosa County Schools
Chaired Human Resources Board of Coosa County for (4 Years)
Served 2 terms (2 years each) on the Alabama Emmaus Community Board
Member of the North Alabama Conference UMC for (49 Years)
Chaired Red Cross Emergency Management Board for Cheaha District (2 Years)
Member of Legacy for Men (Men's Christian Organization to help community's youth)